MEET ROBERT TAUKA VICE BOARD CHAIRPERSON – ACTION FOR PROGRESS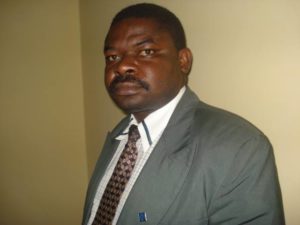 Mzuzu, Malawi … One seldom has difficulties listing the achievements of a particular person. This is not the case with Action for Progress board member and Vice Board Chairperson Robert Tauka from Mzuzu. Robert is a who's who of achievement. In this case, only a portion of his important positions and achievements are listed.
Education:
1992 Diploma in Business Studies, Univ of Malawi – Polytechnic
1994 Bachelor of Commerce (Business Administration) Univ of Malawi
1998 Master of Science in Development Administration, Univ of Birmingham, England
Career Development
Beginning in 1995 Robert has served in executive management positions, trained personnel in local government positions, dwelt with environmental and climate change issues on the local and regional levels, .and monitored financial and administrative programs on multiple levels.
Employment Record
1995 – 1997 Clerk of Council, Ministry of local government and rural development
1997 – 2004 District Commissioner, Ministry of local government and rural development.
2004 Chief Executive, Zomba City Council.
2004 – 2009 Regional Programmes Director, European Union Micro Projects
2011 – 2012 Capacity Building Coordinator, consortium of Nine NGO's
2013 – 2014 Regional Programme Coordinator, Evangelical Association of Malawi
2014 – Current Part Time Lecturer Malawi College of Accountancy
Other Responsibilities
2001 Chairman, Lakeshore Districts Environmental Management Committee.
2003 Member, steering committee Malawi Health Population and Nutrition Program.
2012 President, Rotary Club of Mzuzu
Church Elder, Jomo Church of Christ, Mzuzu