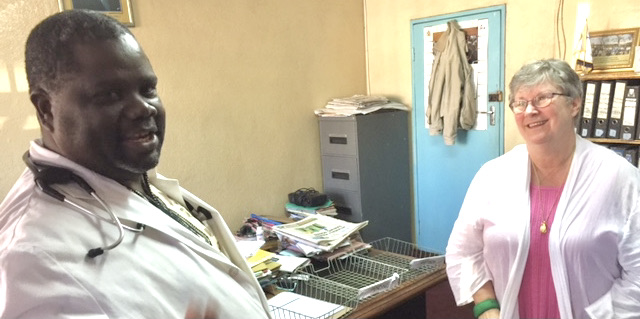 by Johnthan Ngoma, MD Internal Medicine
Hospital Director
Kamuzu Central Hospital
Lilongwe, Malawi
Since the outbreak of COVID-19 health systems worldwide have been overwhelmed. In Malawi, (a very poor country in the southern part of Africa), the devastation has been even more intense. Malawi has a very poor health system with the following problems:
High illiteracy levels impacting negatively on health seeking behavior.
Poor access to health services.
Increased burden of infectious and non-infectious diseases.
Threat of emerging infectious and non-infectious diseases.
Poor referral system.
Erratic drug supplies in health facilities.
Poor diagnostic capacity in health facilities.
Poor health infrastructure.
Shortage of health workers.
The COVID-19 pandemic has added to its woes by bringing additional problems.

Lack of oxygen
Lack of personal protective equipment (PPE)
Lack of hospital beds to admit COVID-19 patients
Destruction of the fragile economy.
The lack of PPE is hampering the care of patients in the health facilities, including especially the COVID-19 treatment centers. There is a great need for this equipment so the slowing and prevention of the spread can be achieved from health workers to health workers, patients to health workers, and health workers to patients. It can also help slow or stop the spread to the general population.
Receiving these supplies through Action for Progress and the Malawi Project will mean a lot to the country. It will give confidence to the health care workers to go full throttle in managing patients who would have been affected by the COVID-19 pandemic. The patients will also have confidence in the health system as they will feel confident that they will not have COVID-19 spread to them by the health workers.
As we wait for the third wave, we need to get prepared.