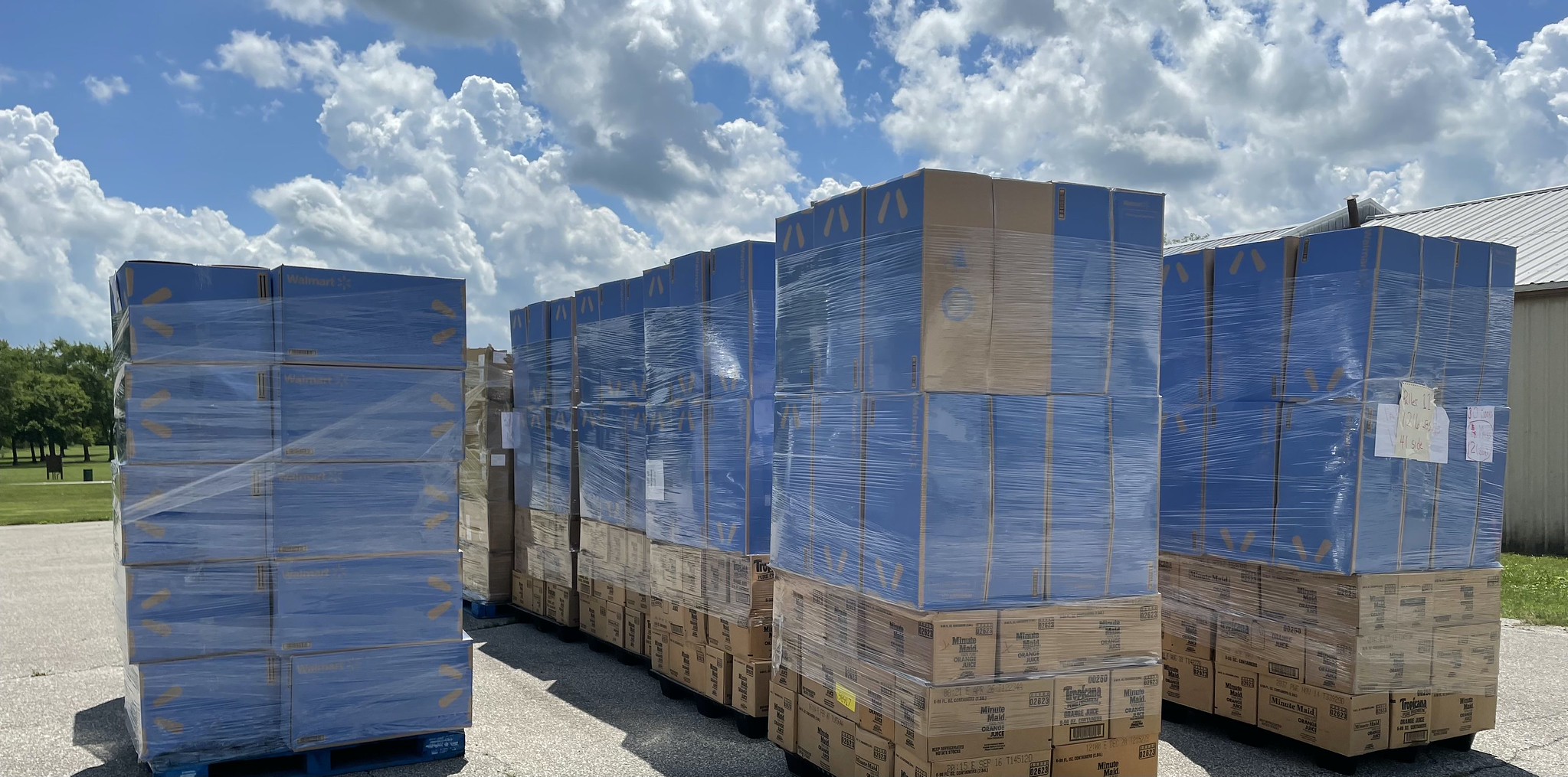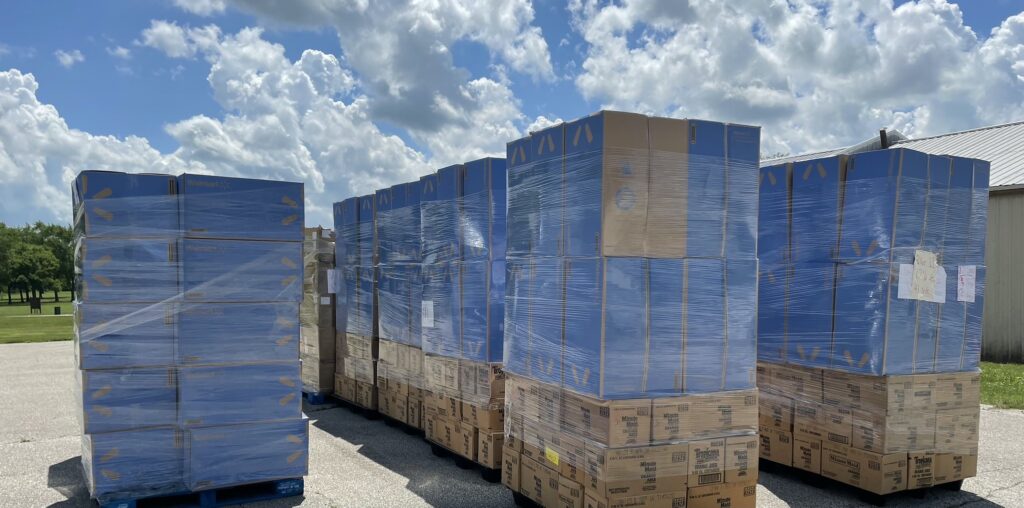 Lilongwe, Malawi … In many ways, Malawi is moving rapidly into the modern world of commerce. In other ways, however, the nation still reflects its African roots, isolated from the rest of the world. Today's visitors will be surprised to find almost no chain stores from outside the continent. There are no Kroger, Target, Kohl, or Macy stores. No Lowes, Menards, or Home Depot. No Staples or Office Depot. And to everyone's surprise, there are no McDonalds, Starbucks, or Subways. And perhaps the greatest surprise of all is the fact there are no Walmart stores in Malawi.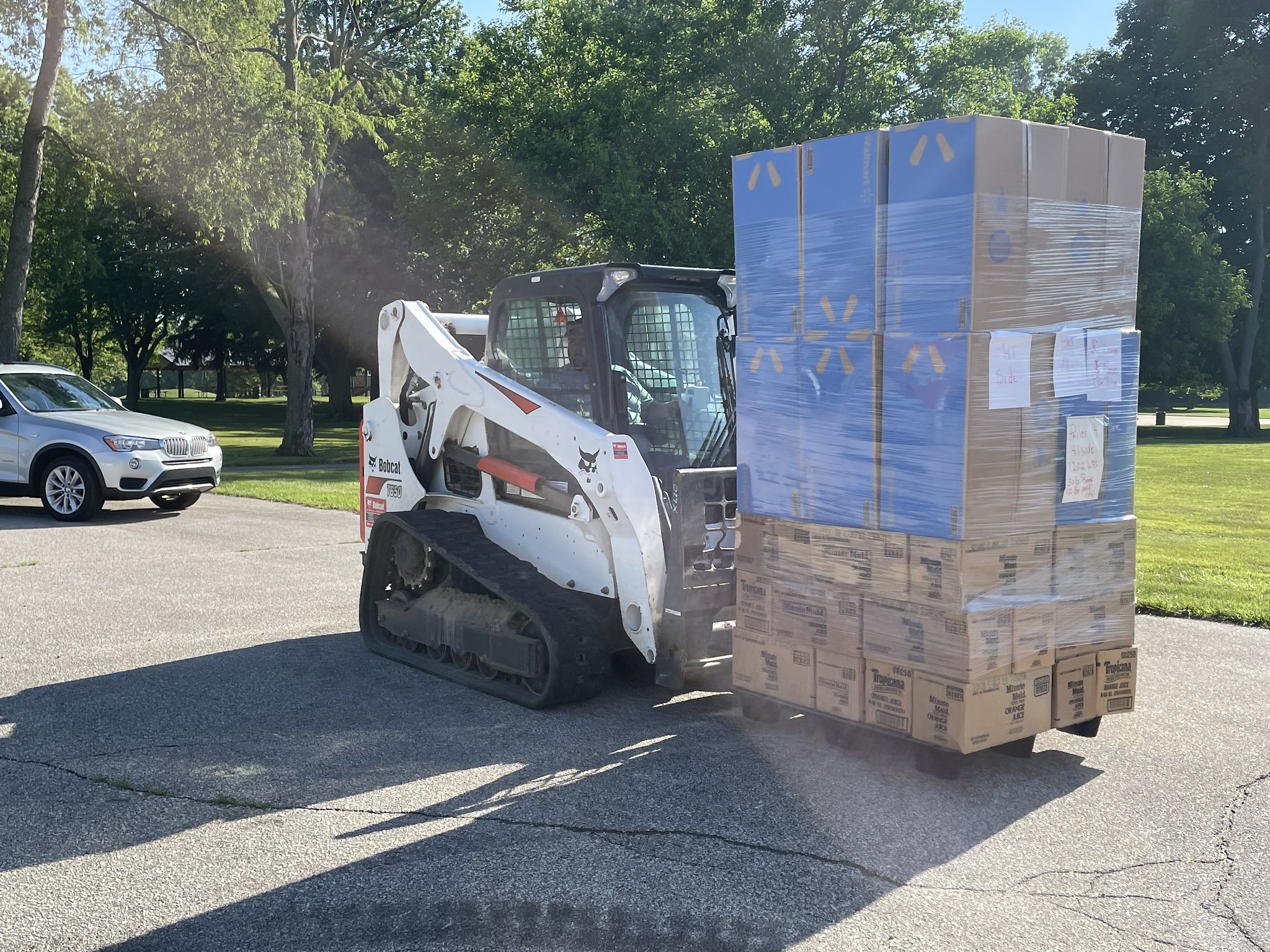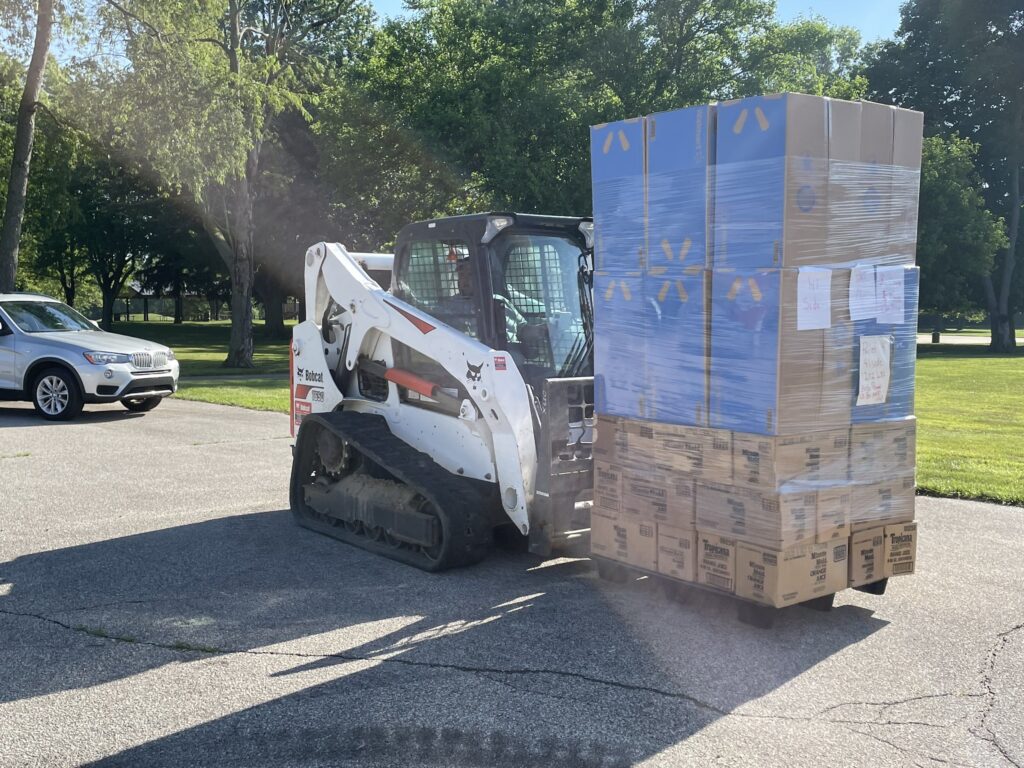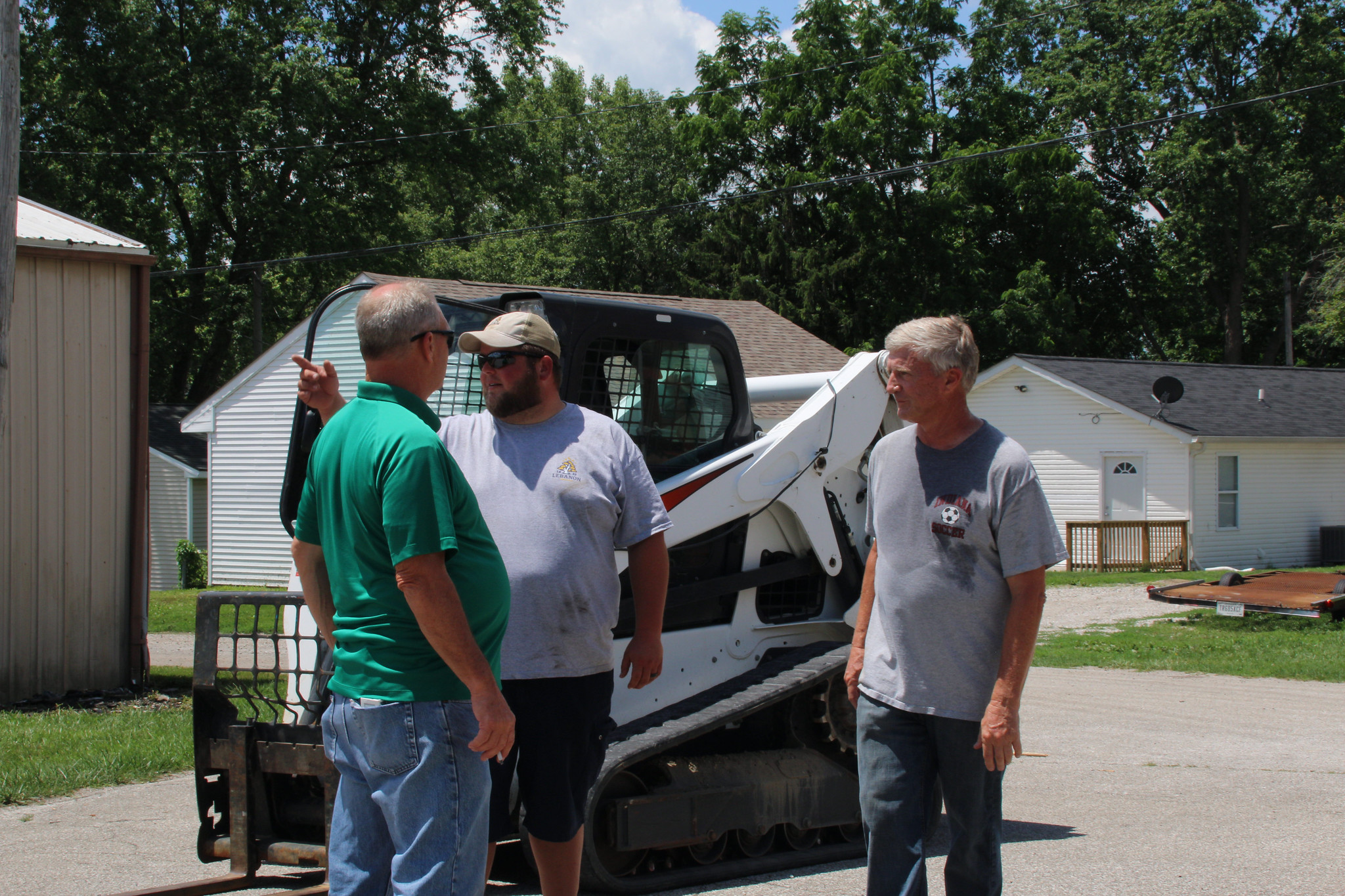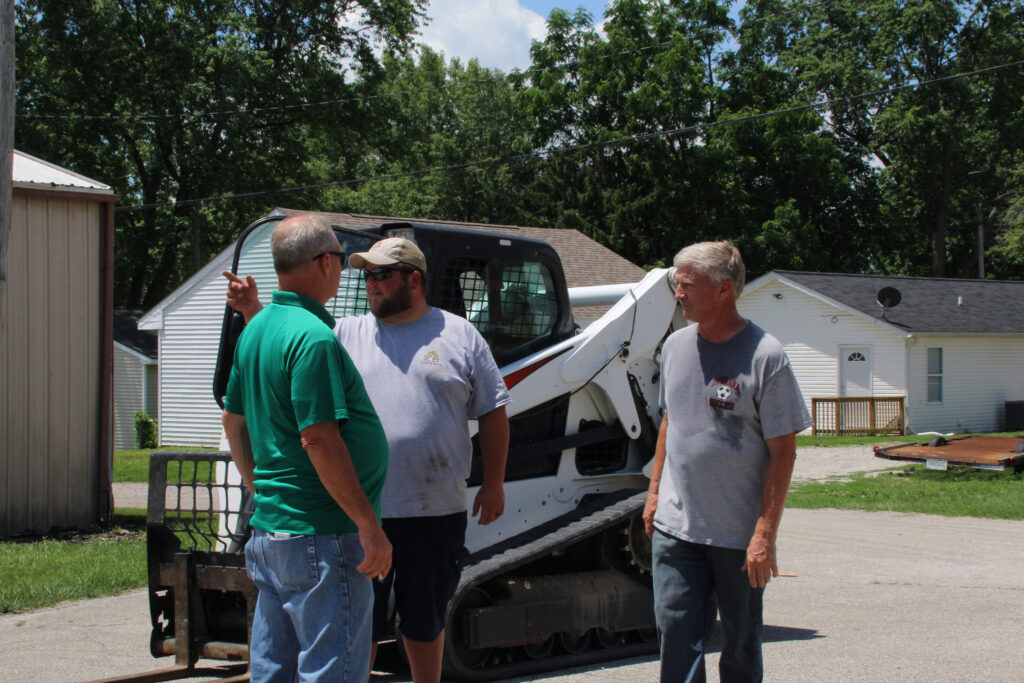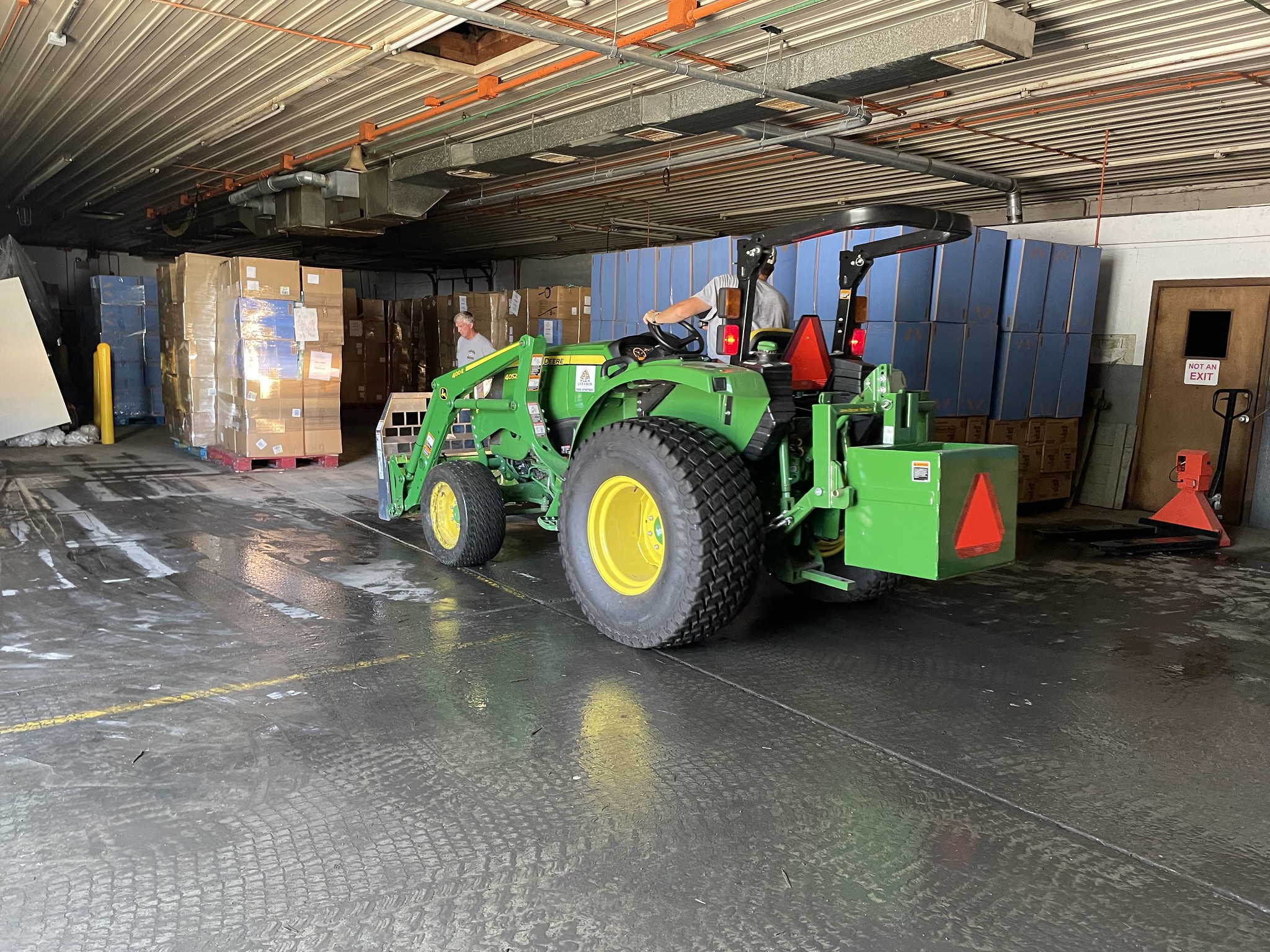 In spite of the lack of stores, Walmart donated 2 million face masks to the Malawi Project for free distribution throughout Malawi. This sizeable contribution of masks requires over two full 40-foot shipping containers to prepare and ship. A previous story is available on the web at: https://www.malawiproject.org/walmart-donates-protective-face-masks/
At the end of June the first two 40-foot containers left Lebanon, Indiana filled with masks, school textbooks, and other needed supplies. Space was made available locally for staging and preparation for shipping, and community volunteers offered their time and energy to help load the trailers. A third shipment is scheduled for early August.