IMPRESSIVE GATHERING, OUTSTANDING CONTRIBUTION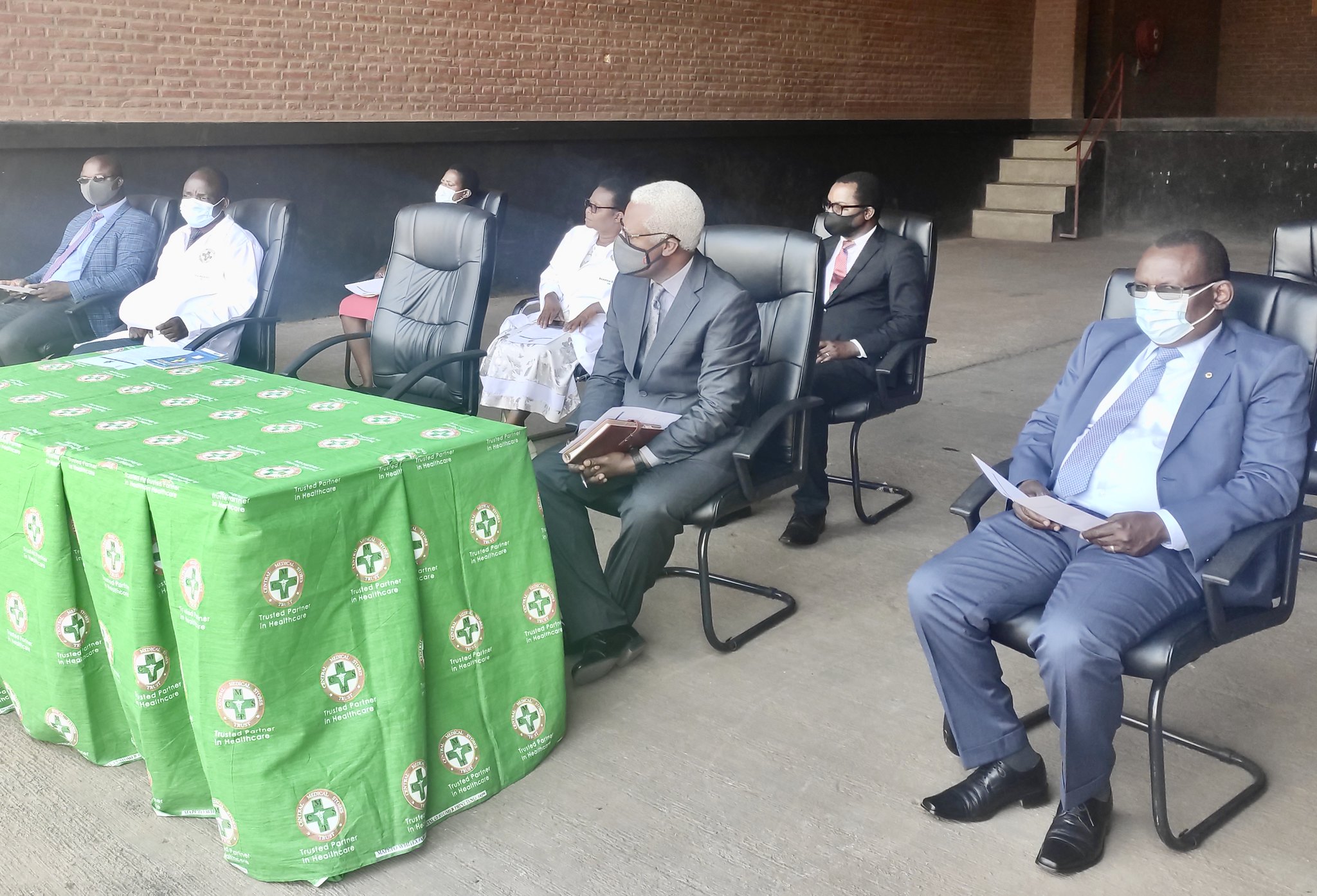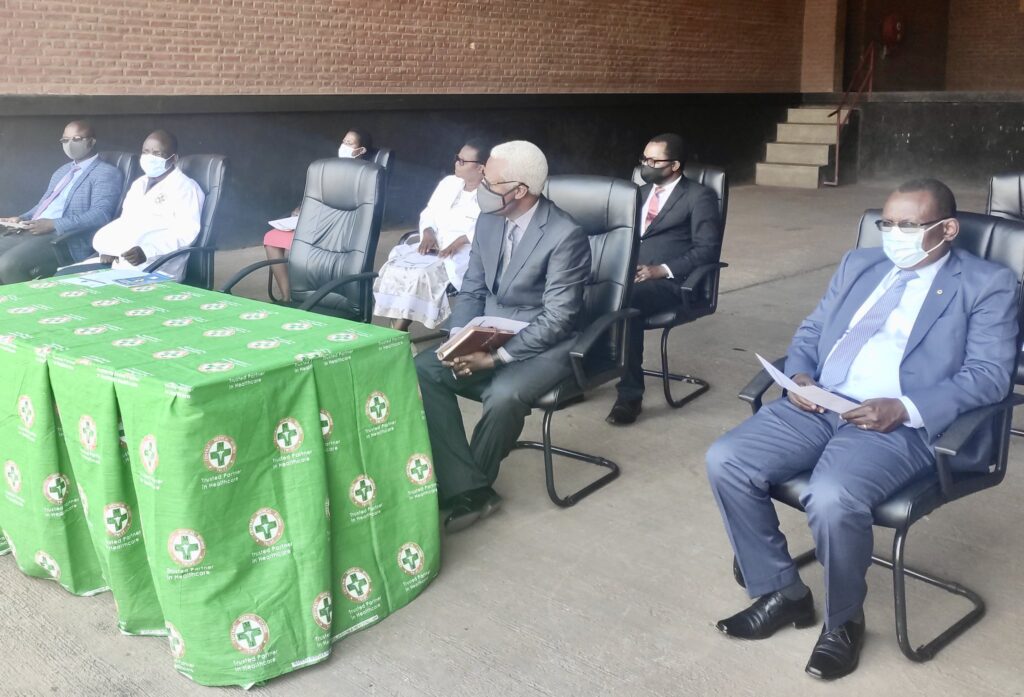 Lilongwe, Malawi … "I experienced an overwhelming shock when I saw patient after patient-facing infections from contamination in the very medical facilities they had entered for relief," observes Suzi Stephens RN, the Malawi Project's Medical Director. She recalls her 1993 exposure to Malawi's medical situation, "I saw conditions that were often worse than those that had caused them to come in the first place. It was so bad I knew I could never fully explain what it was like to someone who did not experience it first-hand. I quickly realized that because of the lack of simple cleaning and disinfectant supplies these facilities had become petri dishes for growing bacteria of every type. One of the first things I recognized that without soap, bleach, and cleaning materials nothing could change, and the government just did not have the resources to successfully effect the monumental need."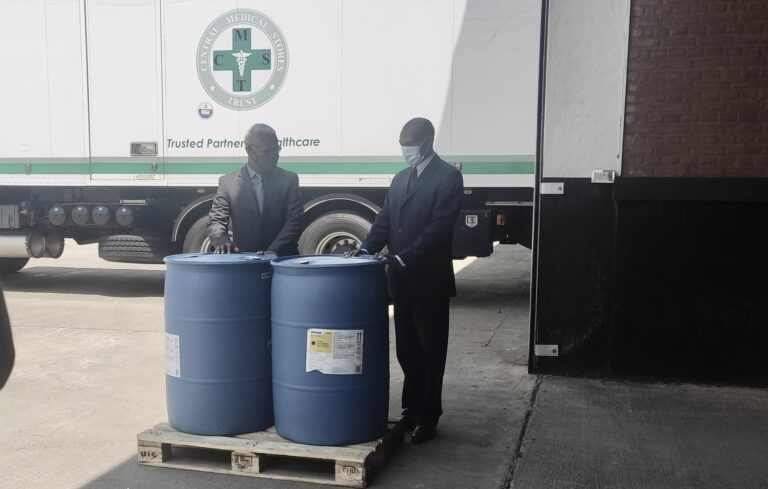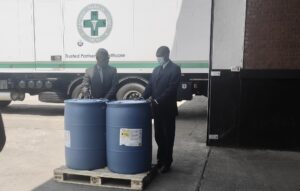 It has been encouraging to see that the emphasis on cleanliness has greatly increased since that time, especially in clinics and hospitals. However, the need for cleaning supplies remains critical, as this impoverished nation lacks the resources that are so abundant in the developed world
(In 1993 the population of Malawi was under 10,000,000. By 2020 it passed 19,000,000. Rapid population growth, the scourge of HIV-AIDS, the plague of Malaria, TB, malnutrition, and now the COVID-19 pandemic have advanced so fast that government spending on healthcare has not been able to keep pace with the problem.)
Turning Over Ceremony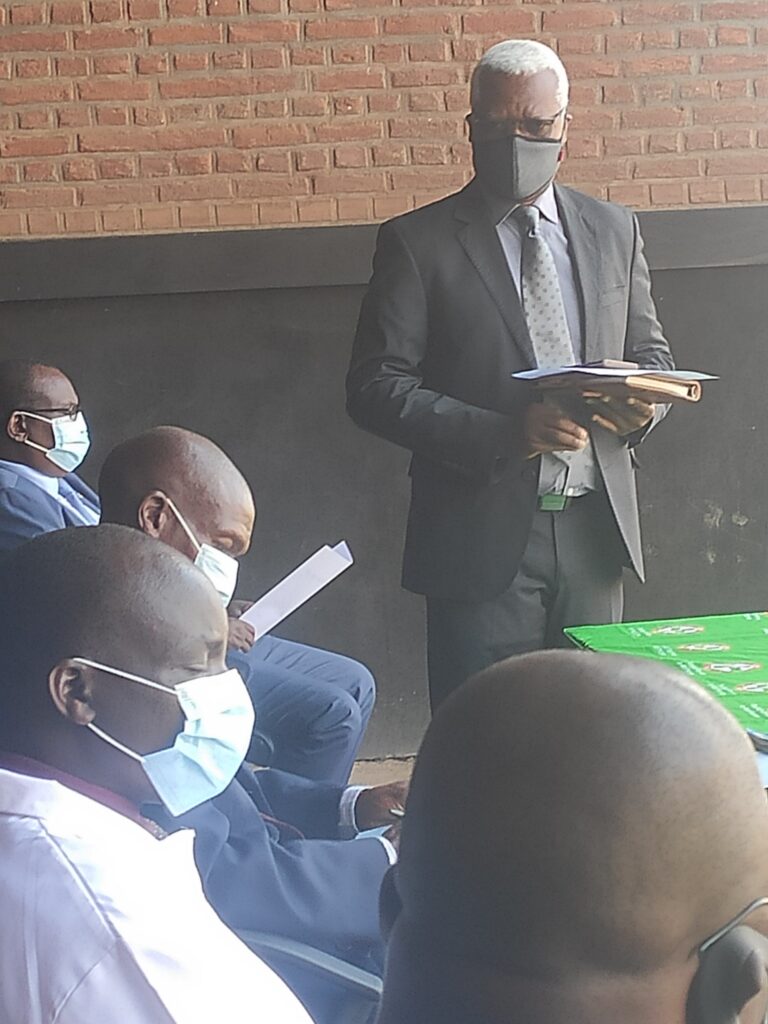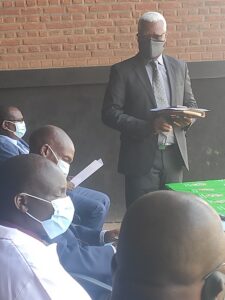 27 years later, in late 2020, the gathering was impressive, and everyone was wearing their protective masks against the danger of the Covid-19 virus. This group understood the seriousness of the problem more than most, as it included some of the highest medical personnel in the Malawi government, as well as members of the Action for Progress team. The gathering was a special moment signaling the "turning over" of 72 fifty-five-gallon drums of bleach for the nation's hospitals. It was enough to supply 400 liters of cleaning assistance to every regional hospital throughout the nation, with enough remaining for each of the five tier-one hospitals.  In light of the current pandemic, the need for cleaning supplies has become even more acute. The gathering included the Chief Director of Administration for the Ministry of Health and the Chief Pharmacist from the Health Ministry. Also in attendance were Chester Kabinda, Grivin Kasalika, and Wilson Tembo from Action for Progress, as well as representation from the media who gave the event nationwide recognition. 
The ceremony took place at the Malawi Government's Ministry of Health headquarters in Lilongwe where the Ministry's Chief Director of Administration, Mr. Beston Chisamile noted the donation came at the right time, just as health facilities are in need of PPEs and disinfectants more than ever before. He then emphasized to the public the need to be vigilant during this crisis, "We appreciate the work of our frontline staff, but a warning to all Malawians is that Covid-19 is not yet dealt with. We still have a struggle to overcome and that calls for support such as this one". He urged people to continue observing the preventative measures against the virus such as social distancing and handwashing among other things. 
Also speaking at the event was the Chairman for Action for Progress, Mr. Chester Kabinda-Mbewe, who was excited to welcome this opportunity to assist the nation's hospitals. He noted, "I am pleased to handover these supplies with an open heart and the hope they will help in ensuring a clean working environment for both health workers and clients". He also highlighted to the audience a number of the other programs being carried out by Action for Progress that are having a positive impact upon all regions of Malawi.
Appreciation is extended to Kristy Scott, President, and her staff at World Emergency Relief for making this contribution possible.