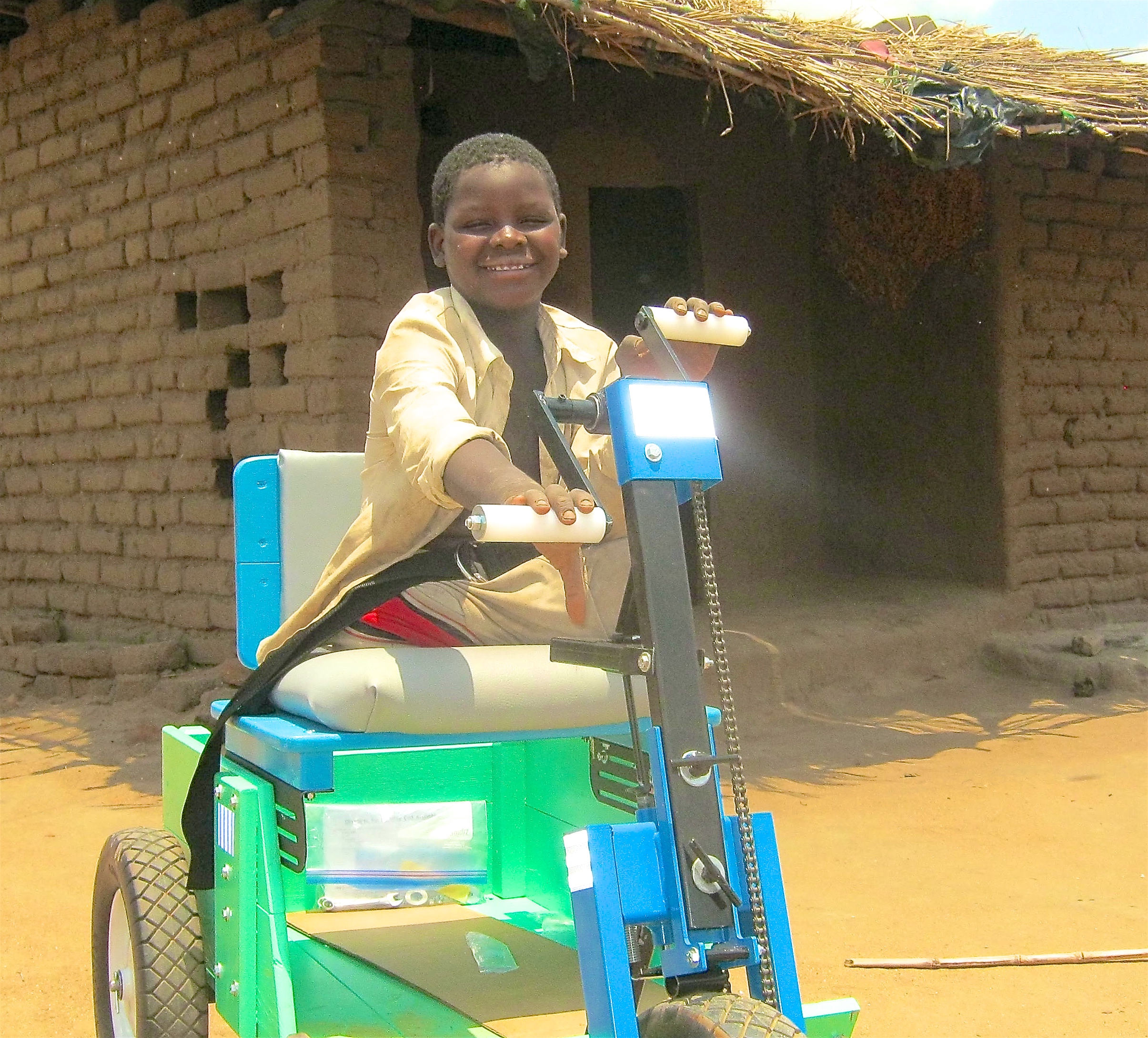 Chasuchira Village – Balaka, Malawi … For many in Malawi the sight of the 4.4-billion-dollar project signals economic growth. On May 12, 2017 Mozambique and Malawi celebrated the completion of the rain line that stretched from the seaport of Macala-a-Velha, Mozambique, across Southern Malawi, and ending at the Moatize coal fields in the portion of Mozambique that extends along the west side of Malawi.
But for one family the rail line will never be seen as valuable. Patuma Matiki, grandmother of 11-yeare-old Kelvin Chibwana explains,
"It was around 6 AM when Kelvin left the house to get water. The train had stopped beside our village, and the water was on the other side of the tracks. Kelvin decided he would crawl under the train, but juts as he was under the car the train started to move. Both of his legs were crushed."
The young boy was rendered helpless. Without legs he could no longer walk. Neither could he play football with his friends, walk to school, or attend church services. He was helpless and felt hopeless.
Both of Them!
When Wilson Tembo, of the Malawi Project, reached the village with a mobility unit from the Project and Mobility Ministries he saw Kelvin crawling in the dirt near the house. Then he looked the other way and saw Patuma, his grandmother, crawling in the dirt at the other end of the house.
"While I was getting water a crocodile caught both of my legs. When I cried for help my husband came and rescued me," she said. While she regrets both situations, she focuses mostly on her grandson.
Now Kelvin has the new mobility unit, and he is not the only one excited. Tembo is quick to reflect his own excitement, "As we left the village we were very excited. Kelvin has a future again. He can get an education, he can go to church, and he can play with his friends."
Stories such as this are made possible by your financial support.